ARTICOLO: "TRAIN PHD STUDENTS TO BE THINKERS, NOT JUST SPECIALISTS."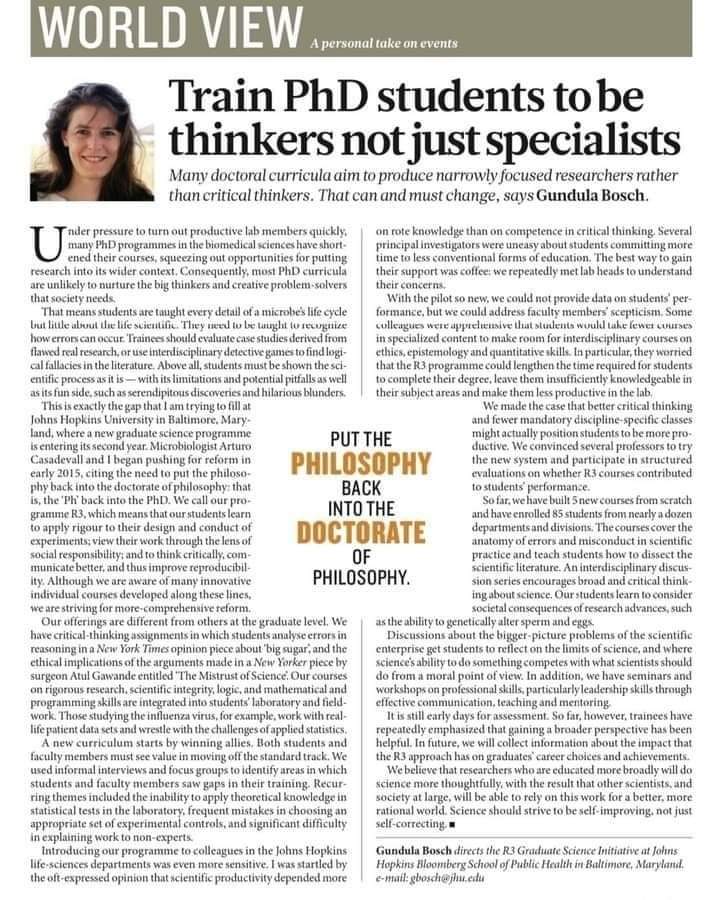 Cardinali Federica: "Molecular Biology Approaches for the Disclosure of the Microbial Diversity"
Di Vittori Lucia: "Methods of study of the genotype-environment interaction on plant adaptability and fruit quality of strawberry"
Mancini Manuela: "Multivariate data analysis applied to infrared spectroscopy for a rapid quality characterization of the solid biomass"
Palmieri Matteo: "Influence of fertilizing on soil phosphorus biodisponibility and uptake on durum wheat and maize crops"
Vitali Alessandro: "Field data collection and remote sensing analysis to study the spatio-temporal dynamics occuring at forestline ecotone"
Ranieri Emanuele: "Philaenus spumarius: Functional Morphology and Ecology - 2nd year report on methodologies used in the study"
Foligni Roberta: "Cheesemaking with plant coagulants obtained from local wild flora of the Marche region".
Santo Debora: "Methods of reduced representation genotyping for analysis of plant breeding populations"
Rogerio Bougete: "Sustainable Improvement of the fertility of Mozambican acid soils: application of local limestone, phosphate rocks and biochar"
Cuoco Eduardo: "Stakeholders involvement in strategic decision making. Study cases of the European Organic Sector"
22 luglio 2016: Cardinali Federica, , Di Vittori Lucia, Foligni Roberta, Palmieri Matteo, Mancini Manuela, Santo Debora.
26 luglio 2016: Rogerio Bougete, Vitali Alessandro, Ranieri Emanuele, Cuoco Eduardo
---


Courchesne, François - Università di Montreal
"Soil in natural archaeological environments"


 Programma - dal 5 al 18 luglio 2016
---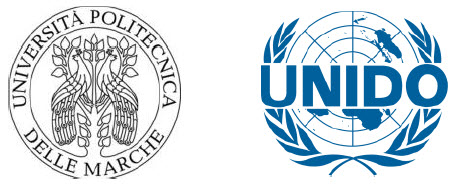 "10th Edition of UNIDO E-biosafety Master. Summer On Campus" - 27 June/1 July 2016


 Programma
---
Seminario:
"Biologia strutturale di complessi macromolecolari: ATTUALITA' E PROSPETTIVE" - 13/06/2016

Locandina
---
Il giorno venerdì 29 aprile 2016 alle ore 10.30 presso l'Aula I del DIPARTIMENTO DI SCIENZE AGRARIE, ALIMENTARI ED AMBIENTALI, i dottorandi del   Corso di Dottorato di Ricerca  in "Scienze Agrarie, Alimentari ed Ambientali"  terranno i sotto indicati seminari:
 Renzo Foglia
"Grapevine Esca disease"
Beatrice Giannetta
"Soil organic matter: nature, composition, and interaction with minerals"
Irene Medori
"Gestione dell'irrigazione e della fertirrigazione del pescheto"
Cecilia Limera
"Gene silencing for viral disease resistance and functional studies on genes controlling flower differentiation"
Strahinja Sabovic
"Use of essential oils in control of Oomycetes"
Francesca Biondi
"Caratterizzazione e valorizzazione di Brassicaceae nelle produzioni locali"
---